Tuesday, 10 September 2013 09:35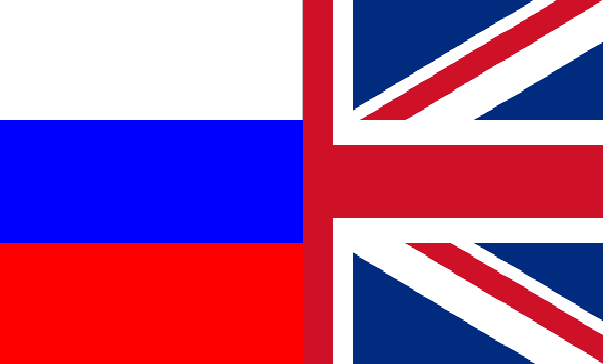 Russian interpreter in Dublin and throughout the Ireland.
LexTrans is your dynamic and convenient one-stop solution for Russian interpreters / translator in Dublin and the Ireland. Our team of top Russian interpreters can meet any requirement from multilingual conferences to court hearing, marriage office, civil registry office, solicitor, hospital...
Russian Interpreters
We boast a team of hand-picked Russian interpreters that are simply the best.
Our Russian Interpreters: Our Russian linguists are all qualified professional interpreters. We draw upon both native English and Russian speakers and use them according to the client's needs.
As well as years of experience in the interpreting field they also have a portfolio of work that has enabled them to now offer quality translations in a number of subjects. If you want a Russian interpreter we have the right interpreter for you.
In short, whatever your need we have a Russian interpreter for you.
Although we are a Dublin based company we are nevertheless able to provide you with Russian interpreters throughout the Ireland, Dublin, Cork, Galway, Limerick, Drogheda, Wicklow, Cavan, Dundalk, Monaghan, Wexford.
For an instant quote to hire a Russian interpreter Please call now 087 9488 901!
Tuesday, 10 September 2013 08:58
Russian Translations Dublin, Ireland.
Looking for a professional, quick and affordable Russian translation service in Dublin, Cork, Galway, Limerick or in other places in Ireland?
Our Russian translators at LexTrans Translation Bureau in Dublin offer certified Russian to English translations for business clients and individual customers.
If you need to translate your Russian documents to English language, we are here to help you. Usually certified translation of documents is required by government or public authorities i.e. Civil Registry Office, Social, GP, Hospitals, Naturalization & Emigration Office.
We specialise in translation of all kinds of Russian or English documents:
Certified Russian Documents Translation
Russian Birth Certificate Translation
Russian Marriage / Divorce Certificate Translation
Name change certificates Translations
Russian or Irish Passports Translation
Russian Degrees / Diplomas Translation
Usually can translate your documents within 24 h. If and when necessary urgent translations are also available.
Benefits of using our Russian Translation bureau:
Low prices
Hassle-free
We cover all Ireland
Quick Translations, within 24 hours
Our office in the city centre of Dublin
Specialisation in legal translations of Eastern European documents
Urgent translation and off-working hours services are available
Discounts are offered on large orders
Personal, courier or postal delivery
If you are unable to visit our office or if you live away from Dublin, You can simply post or email all your documents to our office.
If you have any queries please do not hesitate to contact us:
Tel: +353 87 9488 901
Email: This email address is being protected from spambots. You need JavaScript enabled to view it.
Or visit our office:
For address details please visit - Contact Us page.